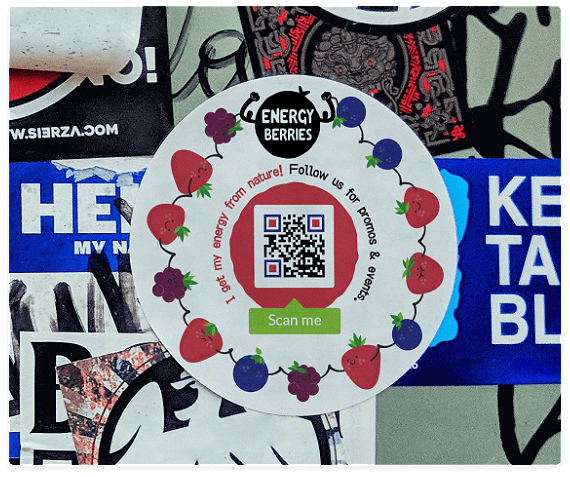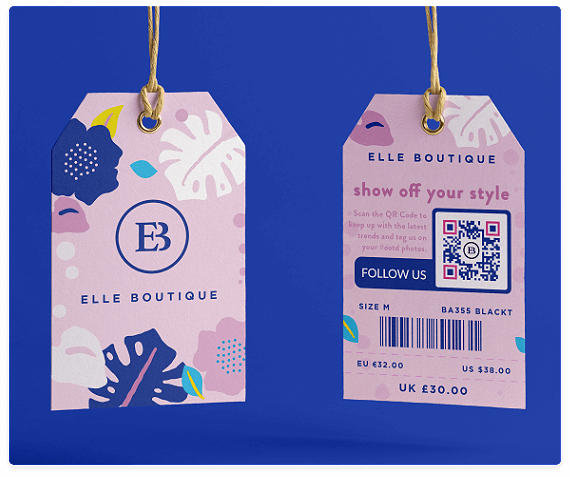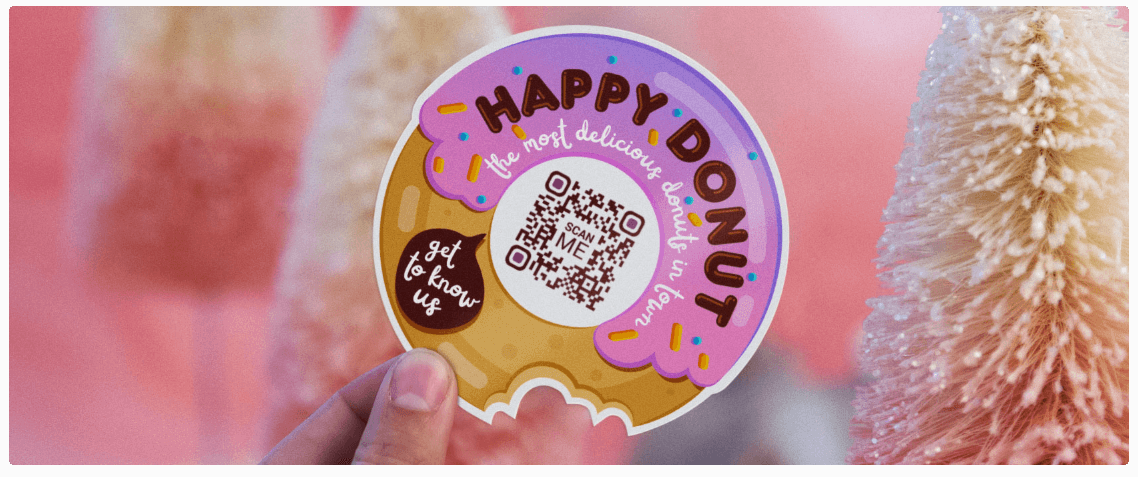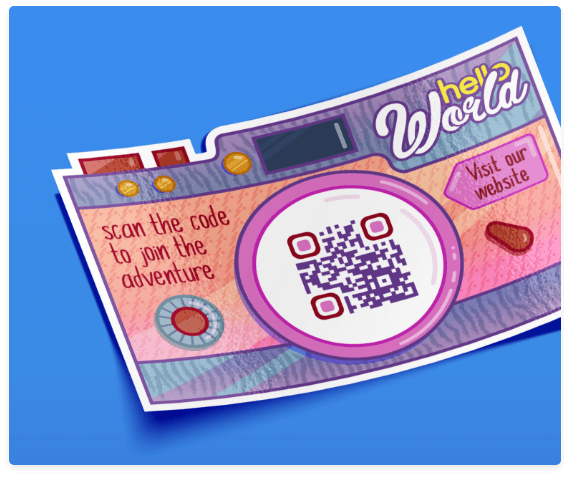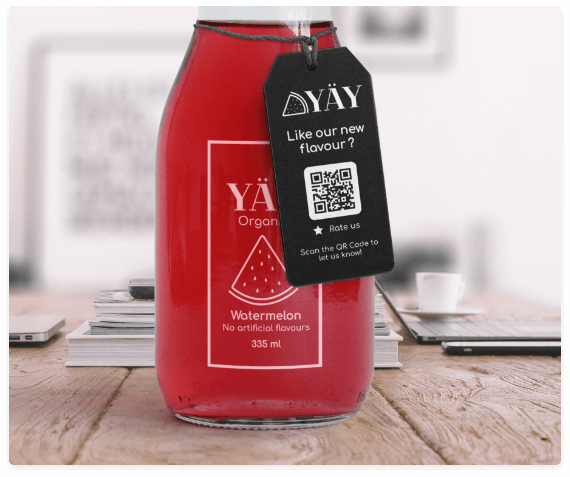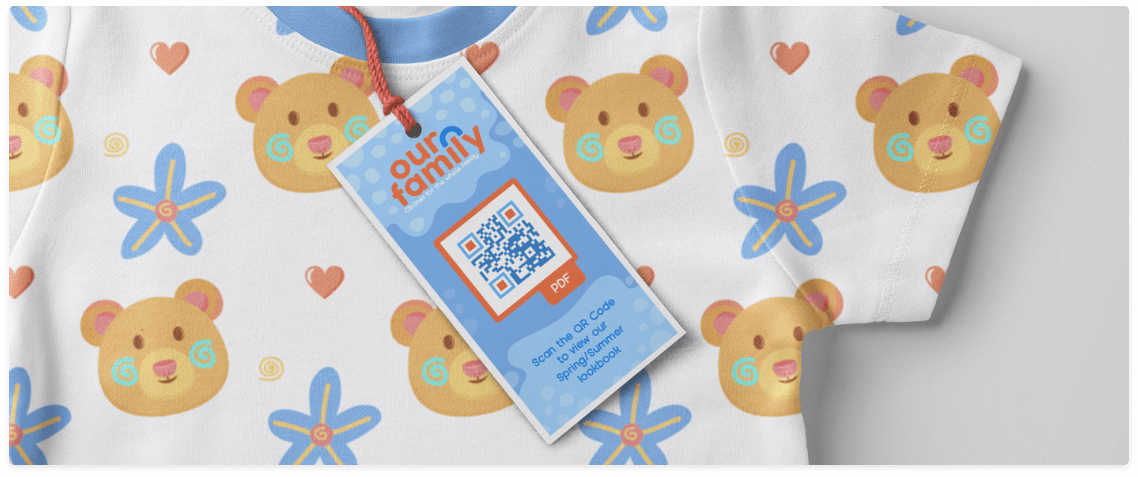 How to Use QR Codes on Labels & Stickers
They also provide you with an opportunity to guide prospective customers towards a website or advertising campaign in a way that is voluntary on the part of the viewer. This means you avoid the counter-productive annoyance and negative emotion that can be generated by unsolicited adverts. Lastly, they give you direct feedback using the Feedback QR Code to help you measure the impact and quality of your products and services.
QR Codes on labels and stickers is a great place to start with if you are thinking of getting into this unique style of advertising. These days you can integrate custom QR Codes on stickers and labels with minimum fuss with generators such as www.qr-code-generator.com. Today we are going to give you a breakdown of how you can start getting more out of your printed covers and maximize your marketing reach by printing QR Codes on labels and stickers.
Let's start with the basics
If you are just starting out with how to print QR Codes on labels and stickers for your products, it is a good idea to adhere to a couple of basics. First up, make sure your QR Code is positioned in a place on your label that is easy to see and, most importantly, easy to scan. Smartphone camera quality can vary making detailed or awkwardly placed Codes hard to read. Also, if you are placing a Code on a curved surface, you'll want to make sure that the QR Code is not too large so that scanning is not affected by the curvature.
Second, don't assume everyone knows what a QR Code is and how it works. Include simple instructions near the Code in the form of QR Code Frames to guide people on how to scan it. Something as simple as the line "Scan the QR Code with your smartphone" can have a dramatic impact of your scan metrics by creating awareness among the not-so-tech savvy.
Lastly, make sure to create an incentive for people to scan such as a Coupon QR Code. As much as we love QR Codes, even we have to admit that there is nothing inherently rewarding about whipping out your smartphone and scanning one. You have to create the idea of a benefit in the prospective scanner's mind. Even if you don't have a giveaway or promotion to offer, you can still extoll the benefits of visiting your website as an incentive to scan.
Top 5 ways to use QR Codes on your labels and stickers
Custom QR Codes on stickers and labels can be used in a number of clever and creative ways that should offer value for both you and your customers. Here is a list of some of our favorites.
1. Enhance your social media presence


While printed advertising still offers its own unique value to the marketplace, no attempt to further a brand is complete these days without generating and maintaining a healthy social media presence. QR Codes are a great way to guide your audience to your online profiles on Twitter, Facebook, etc. using the Social Media QR Code. This is a proven way to generate visits and likes in short space of time in order to increase the visibility of these pages.

2. Offer value for money


While QR Codes on product tags are a great way of adding value after a purchase, custom QR Codes on stickers can be a great way to guide people to a purchase. Set up a Coupon QR Code and you can encourage people to seek out your product to avail of it.

3. Offer Content


Incentives don't always have to be cash-based. Your QR Codes can link customers to great content that entertains as well as enhancing your brand's image.

4. Streamline your label


If your product is of a kind that needs to offer a great deal of information i.e. nutritional information, return address labels, instructions for use, mailing labels etc. you can streamline your label and reduce unsightly clutter by linking a custom QR Codes on stickers and labels that contains all the additional information you need. You can even use this as an extra opportunity to guide visitors to other promotions and advertising content.

5. Keep it simple with a website link


If you are confident in your brand's ability to generate interest, you can avoid the hard sell and simply use the Dynamic Website (URL) QR Code as a way of making it easy for customers to find your website. This strategy is ideally suited to established brands with a loyal customer base. The conservative action can also be something of a statement of brand-power.
Get your 14-DAY TRIAL of QR Code Generator PRO
Test all features for free and without obligation